Submitted by

Kjody_admin

on Tue, 03/24/2015 - 22:45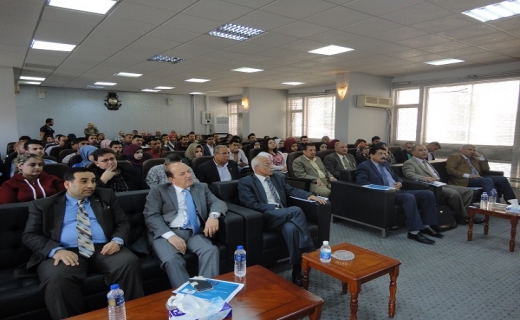 In order to enhance communication between Al-Nahrain University and international institutions, the college of Political Science organized a Symposium on ( How is the EU policy making ) .
The symposium presented by Mr. Konstattenitus Vardakis representative of the European Union mission in Iraq identify the concept of European Union policy and outline the various legal tools used in decision-making, as well as tracking legislative proposals for EU and policy initiatives .
The seminar demonstrated across the forefront the main actors in the process of policy-making in the European Union, represented by Commission, Parliament and the European Council of Ministers.
As for the main measures in decision-making are the normal legislative procedure, approval and consultation.
Professor Dr. Amer Hassan al-Fayad, Dean of the College of political science explained that the purpose of the establishment of these seminars is to inform graduate and preliminary students as well the specialists professors about communicate axes between the university and international institutions with political affairs.
Translated by
Dr.Edhah.N.