Submitted by

ramon

on Sun, 11/12/2023 - 10:20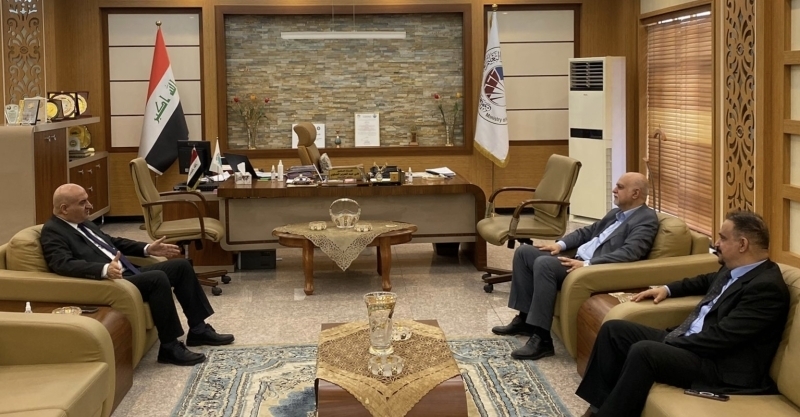 President of Al-Nahrain University,Prof.Dr.Ali Abd Al-Aziz Al-Shawy receives the Representative of Ministry of Higher Education and Scientific Research for the affairs of scientific research,Prof.Dr.Hyder Abd Thehad to discuss a number of various files related to the scientific research.
President of University in his words explains that this meeting has positive aspects including the advanced scientific principles , enhancing the scientific research in the international levels which the  researchers of Al-Nahrain University and the Iraqi Universities have done ,in addition ,the University environment works to apply Bologna process. Moreover,the Assistant of President for Scientific Research ,Prof.Dr.Omar Farouq  attends this meeting .Al-Nahrain University has got the Second rank for the Iraqi Universities in  the British Times Ranking and it has got the third rank in Arab Universities Ranking.
Translated by
Prof.Aula abdual Ghaffour Muhammad