Submitted by

ramon

on Mon, 12/26/2022 - 11:34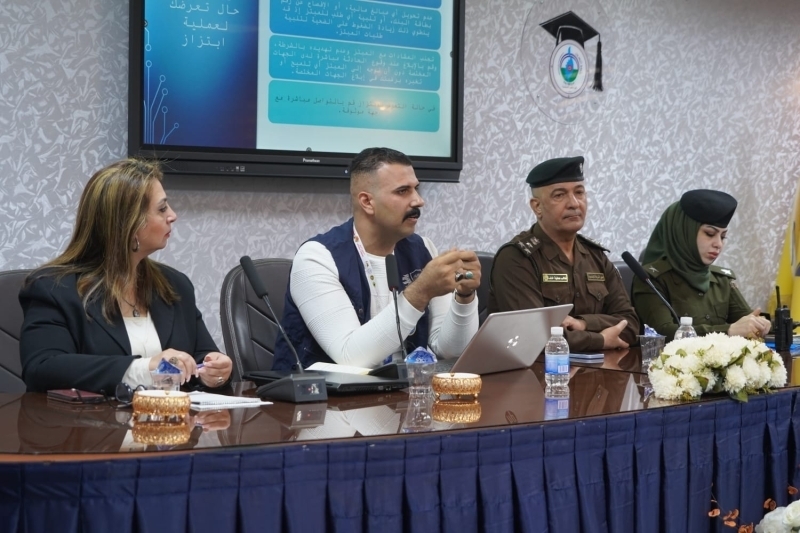 Strategy Department in College of Political Science holds a symposium  about electronic extortion and ways to protect it sponsored by the Dean of College ,Asst.Prof.Dr.Ali Fares. 
The symposium which is held by director of Community Police in Ministry of the Interior ,the General ,Ghalib Atah  and instructor of College ,Dr.Nadah Amaran  aims for  defining the dangers of extortion  and how to get out of it as well as legal rules which protect the citizen from extortion.
The Symposium presents the experiences  and electronic applications  to discover the electronic extortion as well as the means to protect citizens from harassment  in public places.
Translated by
Prof.Aula Abdul Ghaffour Muhammad Salah