Submitted by

ramon

on Tue, 11/15/2022 - 10:19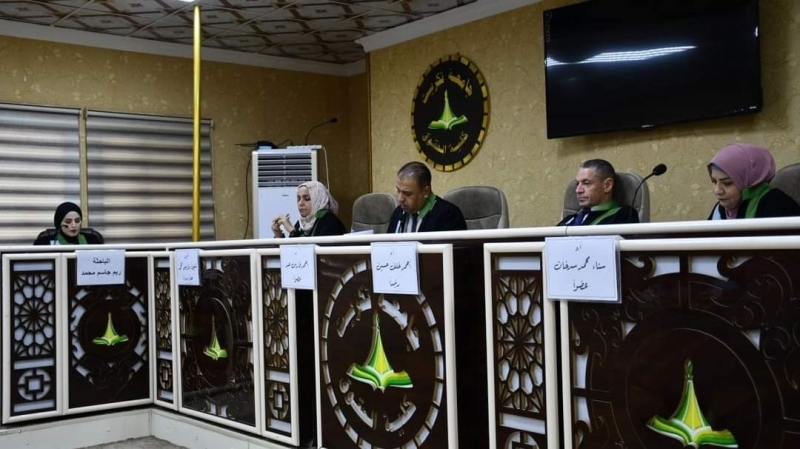 A number of instructors of College of Law/Al-Nahrain University contribute in the scientific discussions of Master dissertations and PhD theses according to the scientific cooperation between universities.        
 Dr.Sanaa Muhammad Sadchan contributes in discussion of master dissertation in Tikrit University whose dissertation : The Legal Organization to Finance The Political Parties by the student Reem Muhammad Jasim.                                                                                     
 Another contribution is   Dr.Salamh Talel Abd-Hameed  who takes part in the discussion of PhD thesis/Tikrit University :The Administrative Authority  of Tackling    Disguised  Unemployment  in The Public Service-A Comparative Study by the student Ahmed Raqa Khalafah.     
Translated by                                                                                              
Prof.Aula Abdul Ghaffour Muhammad Salah