Submitted by

ramon

on Thu, 09/29/2022 - 08:02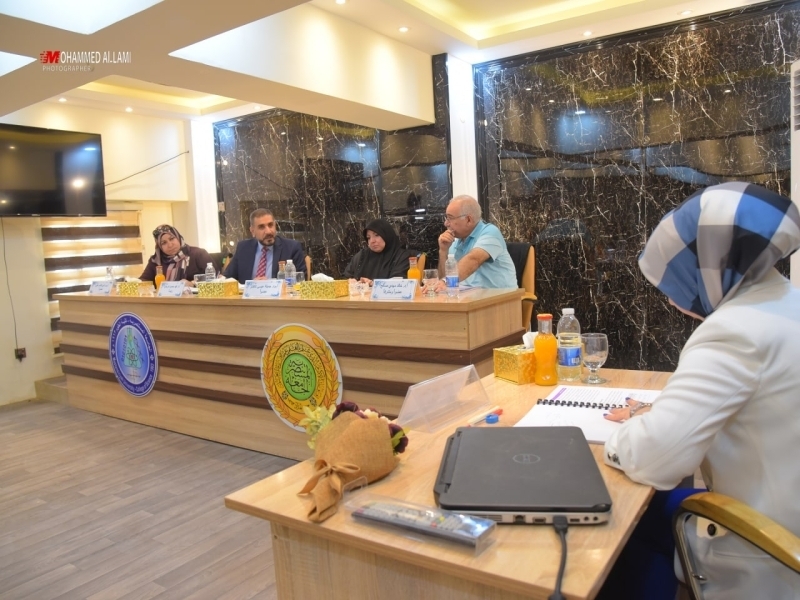 The director of the Center of Biotechnology in Al-Nahrain University,Prof.Dr.Muhammad Farahan  heads a discussion of master dissertation in Biology Department of College of Science of    Al-Mustansyria   University which is presented by Ola Amer Jasim whose dissertation entitled The evaluation of Some Biomarkers of Patients of Irritable Bowl Syndrome.
 The study aims for identifying the incident rate of  secondary types of this disease and a number of factors that  affect it  including :age ,gender ,anxiety, fatness, blood count, excretion and some biomarkers such as histamine , B 'Anti-CdtB', 'IL-1β' and (BMI).
The results of this study explains that this disease relates to both gender and age ; complete blood count explains that there is no difference between   patients and others ; the rate of  PLR is high in patients who have constipation comparing with other types and levels of  interleukin IL-1β ,  Anti- CdtB' B and histamine is high comparing with others.
Translated by
Prof.Aula Abdul Ghaffour Muhammad Salah