Submitted by

ramon

on Mon, 06/06/2022 - 08:05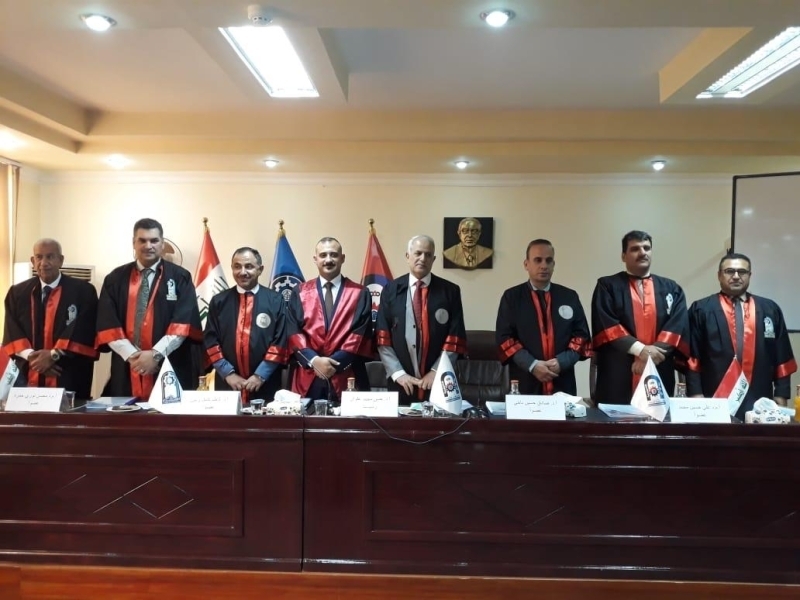 Two lecturers of Al-Nahrain University,Prof.Dr.JummahSalamn Jaed and Asst.Prof.Dr.Ali Hussein in discussion of Phd thesis entitled"Design and making prosthetic leg" by the researcher,Muhammad Safah /University of Technology.
The thesis aims for benefiting the energy of restitution  of   screw springs and this is a new idea which serves the handicapped person.
 It's mentioned that both Prof.Dr.Jummah Jaed of Al-Nahrain University and Prof.Dr.Shaker Sakran of University of Technology supervise this thesis and the researcher publishes 6 researches ,3 ones are drawn from them which are published in Scopus ; others publish  in civil and international journals and conferences with obtainment of Patent of this thesis.
Translated by
Prof.Aula Abdul Ghaffour Muhammad Salah