Submitted by

ramon

on Mon, 04/04/2022 - 10:45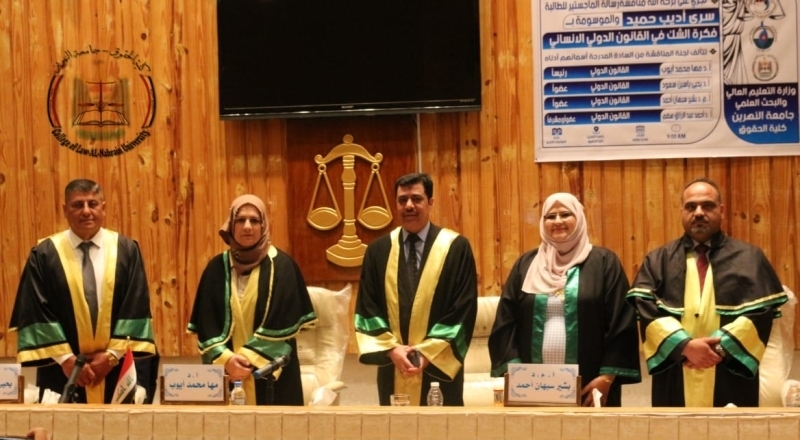 College of Law of Al-Nahrain University  discusses  a dissertation entitled " The idea of  Doubtness  in The International Human Law "
by the researcher  Surah Adeeb Rasheed  in  the Big Conferences Hall in College of Law.
The study aims for knowing the implication  of the idea doubtness  in the international human law and seeks for the historical development for this idea with the explanation of  the lawful basis for it.
Knowing the role of doubtness to protect the civilians during armed conflict as well as explanation of the effects on the idea of doubtness
By looking to a number of the realistic applications during conflicts and  military occupation,it attempts to achieve to results by punishing the  violators of idea of doubtness  to prosecute them.
Translated by
Prof.Aula Abdul Ghaffour Muhammad Salah